If you have an aging parent with memory loss, it can be difficult to determine the best place to put them. Your aging loved one needs care that understands the unique challenges of memory loss and that provides effective treatment in a safe and comforting environment. The Gables Memory Care in Idaho Falls has created an ideal living situation for your loved one who needs help with everyday tasks.
The Gables Memory Care offers tailored programming to meet the specific needs of residents with memory loss. Whether your loved one has Alzheimer's, dementia, or another condition that affects their memory, we have the right plan to ensure they stay safe and comfortable.
We also offer life-enriching activities, high-quality care from our warm and compassionate staff, and an inviting atmosphere that makes residents feel at home in our facility. Find out more about what The Gables Memory Care can do for you or your loved one by calling us today!
Living at the Gables Memory Care, Idaho Falls
This living community is located in a warm and comfortable neighborhood. The bright and spacious facilities come with many amenities that make it possible for people to live an active life with dementia or Alzheimer's disease.
The activities offered at The Gables are endless, ranging from entertaining games to cooking classes, gardening projects and regular outings. There is always something happening at The Gables. Residents can also enjoy freshly cooked meals throughout the day. Families love that they can spend quality time with their loved ones while visiting from out of town.
Different Services Offered at The Gables Memory Care, Idaho Falls
Comprehensive Assessment: This comprehensive assessment is designed to identify your loved one's current mental and physical abilities. We'll work together to create a plan that will provide opportunities for continued growth and success at The Gables, Idaho Falls.
Customized Activities & Programs: Our activities and programs are specifically tailored to meet each resident's unique needs. Whether you or your loved one enjoys socializing with other residents or prefers more solitary pursuits, we offer an array of options that can be adjusted as needed over time.
24-Hour Staffing: Your comfort and safety are our top priorities at The Gables, Idaho Falls. That's why we have specially trained staff members on duty around-the-clock to ensure that every need is met quickly and efficiently.
Personalized Dining Experience: At The Gables, Idaho Falls, dining isn't just about filling up. It's about enjoying quality time with friends and family while savoring delicious meals prepared by our skilled chefs.
Individualized Care Plans: Every resident has unique goals. So we take time during your initial visit to discuss these goals with you and determine how best to achieve them throughout their stay at The Gables.
Weekly Housekeeping Service: Each week, our housekeeping team cleans each room thoroughly from top to bottom.
Family Events & Special Occasions: We understand that saying goodbye is never easy. But, we also know how important it is to spend quality time with your loved ones before they move into assisted living or memory care.
Types Of Activities Available at The Gables Memory Care, Idaho Falls
The Gables' recreational program provides a variety of activities based on your loved one's interests and health status. Activities include card games, arts and crafts, watching movies and walking programs. If you have any specific questions about activities at The Gables that we can answer, please contact us to learn more about our recreational services.
Benefits of a Memory Care Facility
As Alzheimer's and other forms of dementia devastate millions of American families, memory care facilities provide a loving environment for seniors with memory loss. These facilities help individuals retain their dignity as they live out their golden years. Here are four benefits of a memory care facility.
24-hour supervision
The most important benefit of a memory care facility is that it provides around-the-clock supervision. This includes monitoring vitals, administering medication, providing personal hygiene assistance and ensuring safety throughout each day.
Stimulating activities
Another key benefit of a memory care facility is that it offers stimulating activities to keep residents engaged in life. Many senior communities have classes, clubs and community events designed to stimulate interest and encourage socialization among peers.
Full-time professionals
When you put your loved one in a memory care facility, you can rest assured knowing that full-time professionals will be taking care of them. Dementia can make people irritable and agitated, so it's comforting to know that there are trained staff members on hand who can manage these behaviors effectively without compromising quality of life.
Community meals
A final benefit of a memory care facility is that residents enjoy three meals per day with other community members. This allows them to stay active socially while also receiving healthy food options.
Why You Should Choose The Gables Memory Care Facility
At The Gables Memory Care Facility, we understand what it is like to see a loved one deteriorate and we have spent many years working with people just like you. Whether your loved one has Alzheimer's disease or some other form of dementia, you need to look for a facility that is fully licensed and staffed by professionals who specialize in working with patients who suffer from memory loss.
When you choose our home, you can rest assured that we offer personalized care tailored to each patient's specific needs. We take great pride in our ability to treat each resident as an individual while still providing them with a sense of community they can enjoy while they live here. To learn more about how we can help your loved one, contact us today at (208) 357-3323.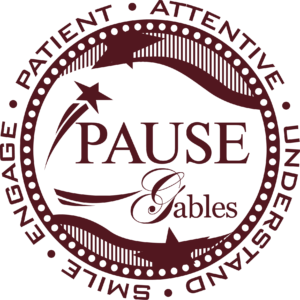 At The Gables, we understand that this decision is a tough one. While we know it is extremely personal and individual, we are here to help. Contact us today to schedule a tour or to speak with a professional about your needs and how Idaho assisted living can help.