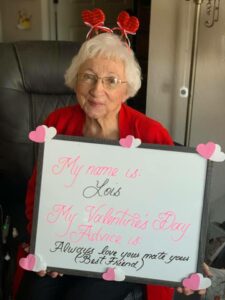 Valentines isn't just a day for couples, it's a day set aside to show our love for each other, and it's a holiday that everyone should have the opportunity to celebrate. Valentine's Day is a great time to show love and affection to all of your family and friends. Regardless of the stage of life you are in, you deserve to have the opportunity to feel extra loved this Valentine's Day. We love our residents here at The Gables and are excited to have a chance to celebrate this special holiday with them.
As this holiday approaches it is a good time to show love to your senior friends. We have rounded up some fun Valentine's Day ideas that are sure to make this Valentine's a special day for the seniors that you love.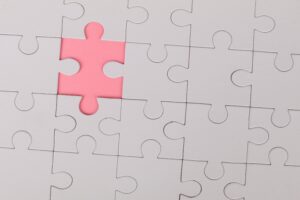 Puzzle Time
There are lots of different types of puzzles you can do to spend quality together. We love thisfree printable Valentine's word search and thisfree sudoku Valentine's printable as well. Solving puzzles is not only fun, but it helps improve memory and reinforce existing connections between our brain cells. The Dollar store is a great place to buy puzzles that you can sit and complete together.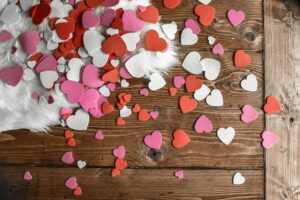 Paper Hearts
Creating a festive environment can make Valentine's feel more special. Get some colored paper and spend time together cutting out hearts and hanging them around your house. Using scissors for older adults can help with fine motor skills as well as eye-hand coordination.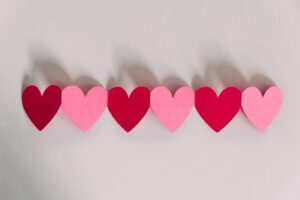 Chain Garland
In addition to paper hearts, cutting and creating chain garlands can be fun too! Cut pink and red-colored paper into equal size strips. Interlock them by stapling the ends together and then hang them around the house.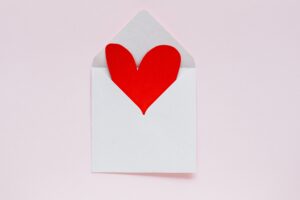 Card Exchange
Organize a casual potluck or coffee social. Ask people to bring little Valentine's cards and do a festive exchange. It doesn't have to be expensive or store-bought, we found some free adorable printable cards here.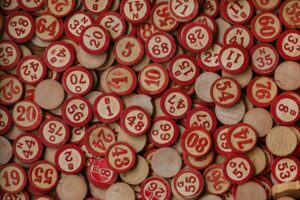 Bingo
Bingo is a fun game you can play with as few or as many people as you like! You can get free printable cards from Crayolahere. Use Hershey kisses or valentines candy to mark your spaces!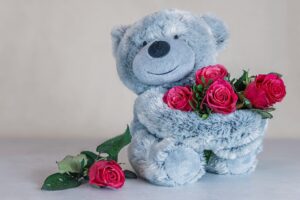 Stuffed Animals
Consider getting your loved one a stuffed animal. These can make fantastic gifts, especially for someone with dementia. They provide comfort and a nice cuddle buddy.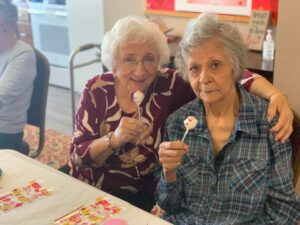 Be There
Most importantly, your time and presence can add a lot of happiness to a day that might have otherwise been lonely. Sometimes the most powerful and most needed form of love is just being present and being a listening ear. Take the time to show your love for your senior friends this holiday by giving them a visit, or participating in some of these fun activities with them. Simple acts like these can make a big difference in the lives of your loved ones.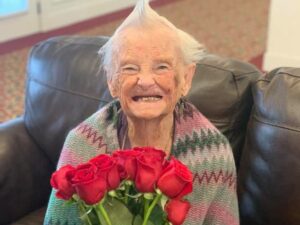 There are so many ways to bring happiness to the hearts of seniors on Valentine's Day. If you have any fun ideas on how you plan to spend your Valentine's Day, we would love to hear about it!