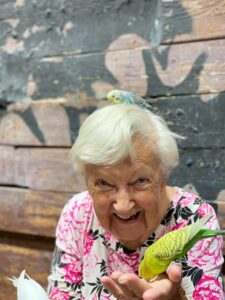 Do you have a family member or loved one with Alzheimer's, Dementia or other memory loss and while it's rewarding caring for them, you are feeling overwhelmed with the responsibility? At The Gables, we have an Idaho Memory Care Facility that provides a higher level of care and attention to ensure their safety and needs are met, while providing you with peace of mind that they have 24-hour care.
Memory care is one of the fastest-growing healthcare segments in the U.S. But, when it comes to the best memory care available, Idaho Memory Care can help you get a personalized care plan for your loved ones.
What is a Memory Care Facility?
Those with memory loss challenges not only have difficulty with memory, but also require assistance with seemingly simple cognitive tasks like thinking, making decisions, mealtime and personal care. Many Assisted Living facilities, like The Gables, have special Memory Care units for residents with Alzheimer's, Dementia or other memory loss. 
Memory Care facilities are specifically designed to ensure a safe, comfortable and structured environment to reduce stress for the residents. Carers of the units will provide meals, and help residents with eating if required, depending on their individual needs. Carers will also help residents with personal care tasks such as getting in and out of bed, dressing and showering, providing the same care as Assisted Living facilities. The difference is that the carers are trained to deal with the specific challenges and issues that may arise due to Alzheimer's or Dementia.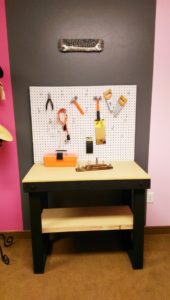 Memory Care units also have a lower staff-to-resident ratio with round-the-clock supervised care as it's common for those with memory loss to experience sundown syndrome meaning they can become agitated, disoriented and confused from the late afternoon and through the night. By providing extra support and alarmed doors and elevators that require a code, we can ensure that if a resident tends to wander, there is always a carer available to assist, and they will remain safe at all times.
In Assisted Living facilities, residents manage their own day and activities with staff and carers always available when needed. However, in Memory Care facilities, the staff monitor all of the resident's activities throughout the day as these residents don't have the same concept of time or ability to be responsible for their own care.
Cognitive diseases deprive people of their most treasured possession –their memories. Environments can suddenly become strange and intimidating—so, creating the right environment is essential. Idaho Memory Care strives to offer the most conducive environment to their residents, creating a healthier, happier environment for them.