Dementia is a blanket term referring to memory loss and disruption of critical thinking skills. This disease is usually severe enough to impact your day-to-day activities. Care for patients is unique to the dementia phase they are in. Additionally, costs and insurance coverage are crucial considerations in deciding which type of service to choose.
There are several stages of dementia. One needs to be aware of which stage their loved one is in to make a well-informed decision on the best care option for them. The diagnosis is usually the first stage, the next stage is early dementia, followed by middle, and late caregiving. With each stage, the dementia patient's needs increase. The patient may experience frustration, anxiety, and depression in the later stages.
Once the phase is determined, there are several services available in Idaho Falls that you can utilize to get affordable care.
In-Home Services

Day-Care Center Services

Dementia Care Facilities

Palliative Care
In-Home Services
This type of service allows the patient to receive care directly from the comfort of their home. Depending on the service you select, one can receive either medical or non-medical attention. Medical attention involves having qualified professionals such as nurses, while non-medical attention is geared toward helping patients cope with day-to-day activities.
The services range from personal activities (such as showering, using the bathroom, and exercising) to more skilled attention (such as therapy and administering required injections). It's advisable to reach out to professionals to get recommendations tailored to your situation.
Day-Care Center Services
These are centers that offer group care to dementia patients. A significant benefit for this type of establishment is the social environment for patients. They can participate in a variety of fun activities, such as dancing and working, and build a strong network to give them a sense of community and belonging.
Other services offered in the centers include guidance counseling, healthy meals, behavior therapy, and special needs. Centers are a good option for individuals that need relatively little care.
Dementia Care Facilities
This long-term care option offers skilled care services tailored to the needs of those who are struggling with dementia. These facilities typically have nurses working around-the-clock to ensure the individual's medical, meals, and leisure needs are taken care of.
The workers in these hospitals are knowledgeable in their fields and offer top-notch services. This option is ideal for an individual that needs more care than home attention can provide.
Palliative Care
Palliative care focuses on relieving pain for those with a medical condition without actual treatment. This type of care is meant to provide relief to patients who are suffering from a terminal illness and offer them a conducive environment. It typically requires attention from qualified physicians whose core aim is to improve the patient's quality of life.
Benefits of Dementia Care Facilities
24-hr Attention

Specialized care tailored to your needs

A sense of community

Access to better nutrition options

Free time
It is crucial to do a cost-benefit analysis to better understand which option is ideal for dementia patients. A cost-benefit analysis is weighing the costs and benefits of your project, which in this case is finding the best form of care for the patient. While home care provides convenience for the patient, there are several advantages to signing up for facility care. These benefits include the following:
24-hr Attention
This is particularly crucial as the disease progresses to the later phases where the patient will need more attention. Trained specialists are well-versed in their craft to provide quality care for your loved ones. This can give you the assurance that their needs will be well taken care of and allow you to continue living your life.
Specialized Care
Dementia affects individuals in different ways. It's crucial to set up plans that are tailored to match the different types of patient needs. Caregivers in these facilities have a great wealth of knowledge and have dealt with numerous dementia strains. Therefore, they are well-positioned to handle problems that may arise.
A Sense of Community
Care facilities have the social aspect that home care services can't provide. The patients can interact with each other through organized activities such as dancing, work-outs, and other games. These activities are a critical component in boosting their health and well-being. They also get to interact with several caregivers in the facility.
Access to Better Nutrition
Having a balanced diet is essential in the healing process for dementia patients. Care facilities ensure that patients receive their healthy meals in a timely fashion. They have nutritious options that can easily be adjusted to fit an individual's unique needs.
Have Free Time Again
Taking care of a family member can be time-consuming, leaving you with very little left to take care of yourself and your responsibilities. Care facilities ensure that your loved one receives the special care that they need allowing you to focus on other things in life. Additionally, they have flexible visiting schedules that allow you to see your family members anytime.
Why The Gables Is For You
The Gables is a renowned care facility based in Eastern and Western Idaho that provides top-notch care to individuals suffering from dementia. They have a luxurious space that provides a conducive environment for healing. Additionally, the small, close-knit community ensures your loved ones will get the specialized care that they need and offer opportunities to socialize.
The experienced caregivers at The Gables offer the best industry care to you or your family member. The Gables offer a wide variety of service options, including short-term stays and hourly care. Additionally, they have an in-house option that caters to the needs of dementia patients from the comfort of their home. Their commitment to providing high-quality services and a loving environment is unmatched.
Are you or a loved one suffering from dementia? Don't hesitate to reach out to The Gables to find a care package suitable for your needs. The dedicated staff at The Gables is available around the clock to provide you with resources and help you understand your options. Contact us today to learn more!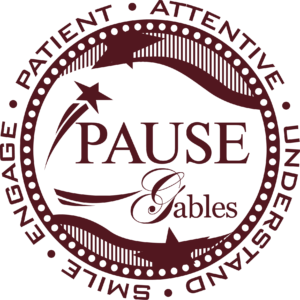 At The Gables, we understand that this decision is a tough one. While we know it is extremely personal and individual, we are here to help. Contact us today to schedule a tour or to speak with a professional about your needs and how Idaho assisted living can help.