Assisted living is the harmony that exists between living independently and receiving the care you need. Assisted living is an excellent option for individuals over the age of 65 who are still able to conduct many of their daily activities but need extra help in a few areas. Assisted living provides a community of like-minded people who are in a similar stage of life.
The Gables has three locations in Utah and offers a variety of services including memory care and 24-hour on call nursing support.
What Should Utah Assisted Living Offer?
Each location is unique, so it's always wise to contact the facility you're interested in to make sure they can meet your specific needs. The following are some features you could expect:
Spacious Suites

Home-Cooked Meals

Housekeeping Services

Medication Management
Aside from the above, your facility might also feature amenities such as:
Salon

Activity Programs

Raised Bed Gardening

Patios or Courtyards
Why Should I Choose Assisted Living?
Making the move to an assisted living facility can be a difficult choice. You might have been living in the same home for decades, recently lost your spouse, or simply be nervous at the idea of receiving help. While this might be an overwhelming time for you, it's important for you to consider the many reasons why assisted living might the right choice for you.
Safety
It's perfectly natural to require a little extra care as you age. Seniors are more prone to diseases, health conditions and falls that can lead to serious injury. When you choose assisted living you are giving yourself access to 24-hour nursing support, as well as regular medical checkups. The Gables also has many protective measures in place such as safety rails, grab bars and minimal tripping hazards. Choosing to live in a residence where help is always close by can really give you and your family peace of mind.
Socialization
Many seniors struggle with loneliness, and loneliness and isolation can be very bad for your health. Living at The Gables Assisted Living in Utah gives you an automatic social network of other seniors with similar interests. If you are naturally introverted don't worry, assisted living allows you to be as social as you want to be. You can chat with other residents in the common areas, during meals, or through one of the many social activities offered throughout the week. Assisted living means you can spend time alone when you need, but you'll always know that a good friend is just a few doors away.
Convenience
Although you may retain your cognitive function, sometimes physical tasks can become more challenging as you age. Assisted living eases the load when it comes to everyday matters, so you can focus on your health and enjoy your retirement. Many suites come with a kitchen, but your facility will also offer healthy and delicious meals and snacks, so you don't have to take on the burden of shopping and cooking if you don't want to or are unable to. Assisted living also provides laundry and housekeeping services, so you don't need to worry about getting into that awkward corner to dust. Other amenities, such as basic cable and wi-fi are also included, so you don't need to spend hours on the phone negotiating with a service provider.
Healthy Relationships
Often, when a loved one is aging and requires extra care, a loved one will step in to help. While this arrangement can sometimes work well, oftentimes it puts undue burden onto that friend or family member. This dynamic can lead to strained relationships and unnecessary anxiety for everyone involved. Making the choice to move into assisted leaving can relieve the stress put on your loved ones so they can focus on what matters: enjoying their time with you.
When is the Right Time to Move to Assisted Living?
Everyone is going to have their own limits and needs when it comes to making this difficult and important decision. The time that is right for you might not be the same for another person. Before you make the decision, you should figure out exactly what you're looking for, and have a conversation with your loved ones. However, some common reasons why people consider moving into assisted living are:
Memory loss

Loneliness

Trouble with hygiene

No available caregivers

Incontinence
This is by no means an exhaustive list, and just because you are experiencing some of these issues doesn't mean you are or are not ready for assisted living. When you do feel like the time is right to make the change, we are happy to answer any questions so you can have as smooth a transition as possible.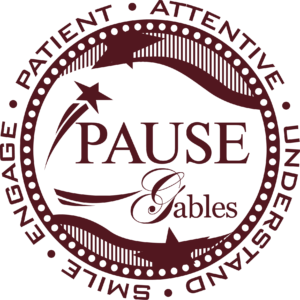 The Gables Assisted Living and Memory Care homes are committed to providing Care Comfort and Compassion to our residents. The Gables is dedicated to meeting each resident's needs while treating them as a family, in a small home like environment. Our caring staff develops personal relationships with each resident and their families. We also offer In-Home Care, Memory Care, Respite and Hourly adult care services.