Welcome to The Gables of North Logan!
Where you can enjoy the comforts of home, while also receiving excellent service and quality care. We offer personalized care for each individual resident. From three home cooked meals a day, to regularly scheduled activities, to a quiet afternoon on the patio, The Gables of North Logan Assisted Living and Memory Care is the ideal combination of home like living spaces, care, and amenities to promote our resident's health and well-being. It is our goal to consistently meet the personal preferences and needs of each resident.
We are regarded as a premiere assisted living and memory care in Northern Utah because of the relationships our dedicated team has with our residents and their families. When you enter our warm, comfortable home, you will immediately know there is something special here.
Schedule a tour today! Come experience senior living at its best!
Convenient Location
Centrally located in the heart of Cache Valley, you will find The Gables of North Logan Assisted Living and Memory Care. Just off of US-91, located at 455 E 2500 N,
The Gables of North Logan is an exceptional Cache Valley area assisted living community serving seniors and their families from all of Cache Valley including Logan, Smithfield, North Logan, Richmond, Providence, and Preston and Franklin, Idaho.
Built in 2012, we are conveniently located close to Cache Valley Specialty Hospital, Alpine Orthopedic Specialists, and many other local health care providers. We are also just a few minutes from Walmart, local banks, churches, parks, restaurants, pharmacies, and other shopping centers and conveniences. We also enjoy the added security of having Logan Regional Hospital nearby.
Amenities
Safety Features
Smoke Detectors
Carbon Monoxide Detectors
Fire Sprinkler System and Fire Extinguishers
Emergency Call System (with personal pendants)
Accessible Showers with Assist Bars and Fold-away Seats
Corridor Handrails
24 Hour Staffing
Coded Exit and Entrance Doors
Services & Amenities
24 Hour On Call Nursing Support
High Staffing Ratio
Home Health and Hospice Support
Spacious Studio Suites
Basic Cable & Wi-Fi
Private Phone Lines in Each Suite
Most Rooms Feature Private Bathrooms and Kitchenettes
Private Heating and Air Conditioning in Each Suite
Housekeeping Services
Laundry Services
Home-Cooked Meals, Served Restaurant Style plus Snacks
Salon
Raised Bed Gardening (Depending on Location)
Outside Patios and/or Enclosed Courtyards
Respite Care
Adult Daycare
Memory Care
Medication Management
Personalized Care Plans based on Individual Needs
Activities Program
Routine Interior and Exterior Maintenance
Beautiful, Professionally Landscaped and Maintained Grounds
Convenient Locations
Scheduled Transportation
In Home Care
The Gables is committed to providing the highest quality of care, compassion and comfort to our clients in their own homes. It is our pledge to ensure consistency in the services we provide and to address both the physical and emotional needs of our clients.
We know the desire to stay in the familiar comfort of your own home, surrounded by the personal items and people you love is important to you.  Surgery, illness, a disability or just growing older may make this difficult.  Our loving, professional caregivers are here to serve and help you with the tasks needed to stay in the home you love.
Personal Care Services:
Housekeeping
Meal Preparation
Medication Assistance
Grocery Shopping
Chore Service
Laundry
Bathing
24 Hour Care
and much more…
Call us for a free consultation with one of our professional caregivers to assess your personal needs.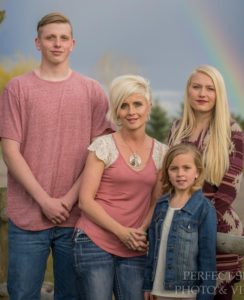 Caroline Young-Hansen, Regional Director Of Operations
Caroline has been in the assisted living industry since 2002. The desire for her to be involved with the elderly stems back to her childhood. She remembers serving her elderly neighbors and grandparents any way she could. She enjoyed sitting with them reading stories, baking, and helping around the house. When she was eight, her grandfather was diagnosed with dementia (Alzheimer's disease). The memories she has with him are very precious and heartbreaking at the same time. Those are the moments that drive Caroline to ensure all residents get the quality of care and love they deserve.
When she started her first job as an Assistant Administrator, she knew early on this was exactly what she needed to be doing in life. Later, she pursued her career further and became an Administrator.
When asked what her "why" is, Caroline's response was, "I ponder my "why" often. There are so many things that come to mind. I absolutely love what I do to make a positive difference in the lives of my residents, families and staff! Being able to make a difference by showing compassion and love is exactly what drives me every single day. The different life lessons I have been taught by my residents throughout the years are priceless. I can't express my gratitude enough for this."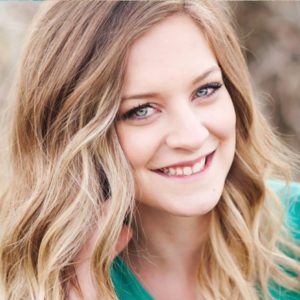 The Gables of North Logan Assisted Living  and Memory Care – House Manager
Blaire started working in healthcare in 2013 as a CNA, although, She was passionate about providing care for others long before that. Her first job in healthcare was in a skilled nursing facility, I She loved all of her patients and it brought her joy to provide care for them. After four years of working as a CNA she took a break and worked in production for a short time, quickly she realized that caring for others is what she needed to be doing. That is when she found the Gables, She started here as a CNA and had the opportunity to grow, She became House Manager and is now working to get her Administrators License. She feels she has been so blessed and so grateful for the growth this company has brought to her personally and professionally.
Blaire is passionate about making a positive difference in the lives of others and educating those around her about Alzheimers/ Dementia in hopes that our community may be understood and cared for properly.